J&J Graphics is a small graphic design business located on the north shore of Boston. Co-designers and owners are Jim, a graphic designer and special educator, and Janice, an interior designer and artist.
Together Jim & Janice design and illustrate colorful and original products depicting memorable New England locations and events. They also design and Illustrate custom artwork such as banners, prints, business cards, calendars, note cards and more.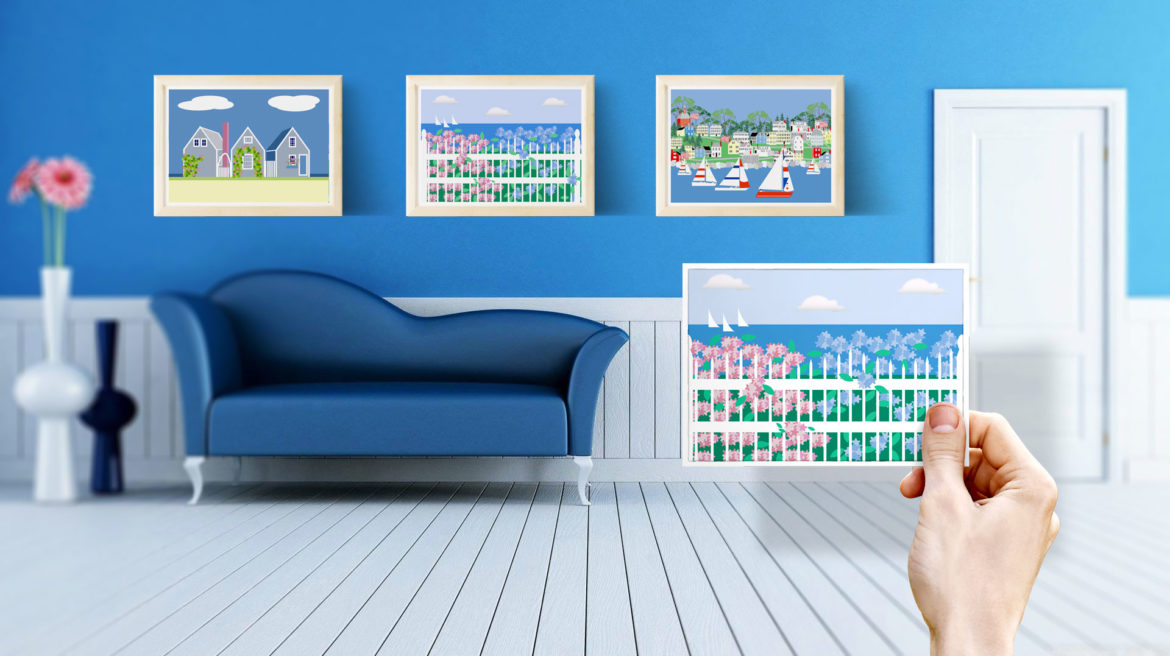 J&J Graphics
Featured Products
This exquisite greeting card from Plucky Papers features beautiful, original artwork titled What-a-View! from J&J Graphics.