A storyteller at heart, artist Betsy Podlach's work takes shape through the beautiful images that inspire her. Richly detailed fabrics, couture fashion and the human form take center stage in her art, playing out on canvas in sensual vignettes that captivate the imagination. Her portrait paintings, Matisse-like and expressive in color and style, celebrate the beauty of the naked body, intimately, insightfully and always in awe "of the way the shapes and curves all go together so naturally and beautifully."
"Betsy Podlach's work is striking on every level," said Susan Grissom, Director of the Lionheart Gallery, a contemporary gallery located in Pound Ridge, N.Y. "She is truly an artist in every sense of the word, with an original style and expression that is uniquely hers."
Studies at New York's prestigious Studio School after her graduation from Harvard led to a variety of art scholarships, awards and grants, including an international art fellowship and residency in Italy, as her natural talents in figurative art evolved into the signature expressionistic style that defines her work today. She has exhibited throughout the United States, France and Italy where her work has garnered her continual acclaim as one of the most exciting visual artists on the contemporary art scene.
"I use nature, formal principles, and my imagination to form a personal image," explains the artist, whose painting technique includes using oil paint and egg tempera, which she makes herself. "My still lives and landscapes are also a creation begun with observation and completed through the process of something new being found as the canvas develops."
Betsy incorporates the beauty she admires in life – graceful ballerinas in perfect poses, peacocks whose multi-hued plumage shimmers with painted possibilities, ball gowns, gilded with jewels, bodies in all stages of dress or undress, garden flowers, fragrant to the eye, animals endearing in their innocence – to the images she creates every day. And even as their stories become more familiar with time, the attachment to them grows deeper and more fascinating still.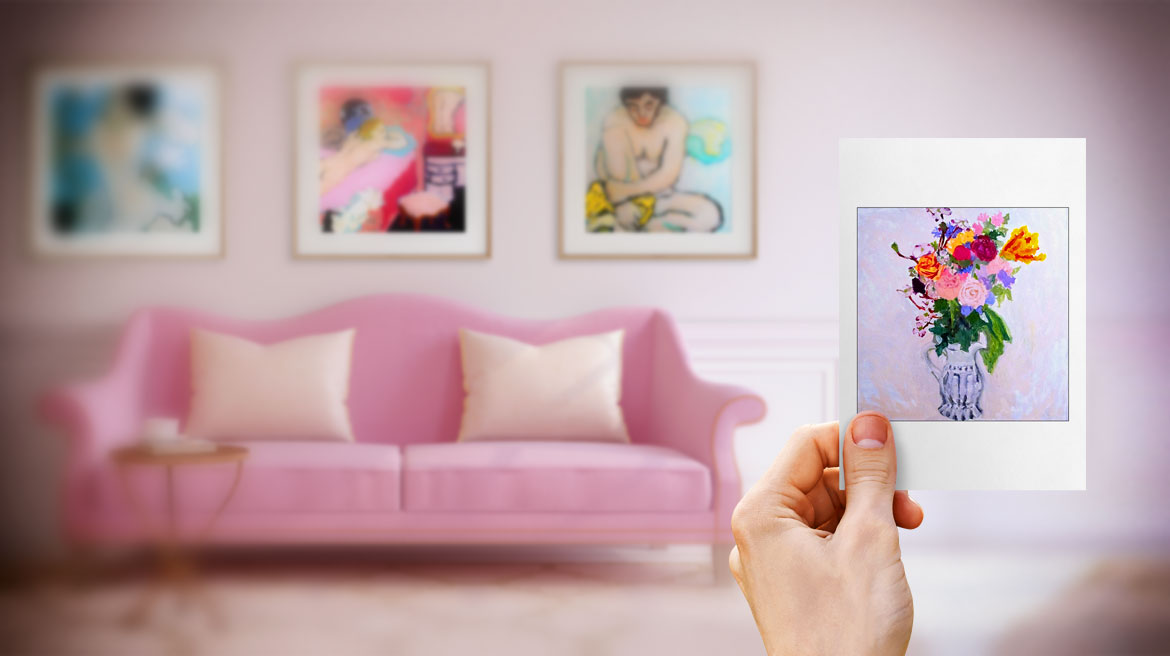 Betsy Podlach
Featured Products
This exquisite greeting card from Plucky Papers features beautiful, original artwork from Betsy Podlach.