Though illustration, textile design and close to twenty years working in the film industry as an Art Director, Set Decorator and Prop Buyer, artist Sally Black has a very rich and creative background to draw upon.
Sally Black is from the Isle of Man and did her Foundation at Isle of Man College under the tutelage of a very talented mentor, Norman Sayle. Sally subsequently studied Graphics at Bath Academy of Art and went on to be a successful textile designer and scientific illustrator in New York during the 1970's-1980's.
It wasn't until considerably later that Sally discovered the canvas and paint.
After returning to the Island of Mann in late 1993, Sally made her first attempts at using oil… which she remembers as "a wondrously exciting revelation". And now of course oils are the medium the Sally uses exclusively. While Sally prefers to paint large scale, probably due to the scale and exacting standards of her scientific illustration background while working in New York, she is now also producing smaller works which are more suited to the scale of Manx homes. Now that her focus is painting, Sally has confessed her love for oil color, canvas, brushes and the joy of creation.
Bringing vivid colors and form into their homes, Sally's paintings grace collections around the world in the United States, Indonesia and of course the Isle of Man. Sally has exhibited her paintings at the Isle Gallery in St. Johns, Hodgson Loom Gallery in Laxey and Noa Bakehouse in Douglas.
1972-1976 Graphics Degree (Visual Communications) at Bath Academy of Art, Corsham
1976-1978 Color separator for transfer printed textiles, Castletown, Isle of Man
1978-1989 Textile Designer, New York, Illustrator and Designer
1989-1993 Freelance Illustrator, Greene County, Virginia
1993-1997 Antique Dealer
1997-Present Artist & Buyer/Art Director/Set Decorator for Feature Films/TV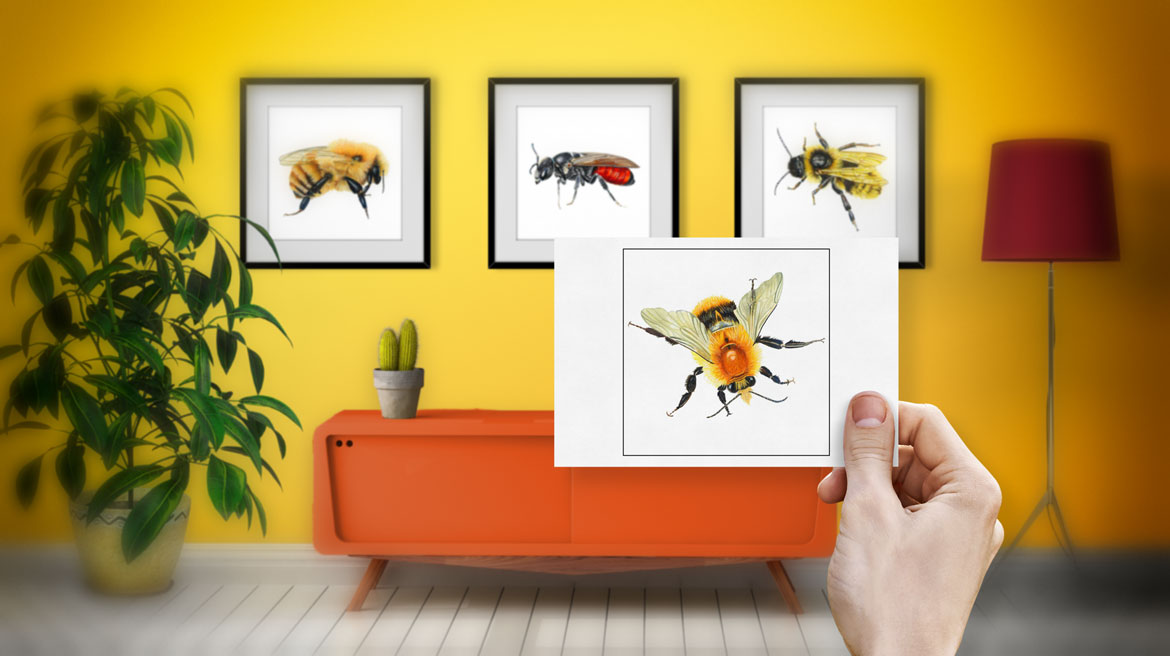 Sally Black
Featured Products
This exquisite greeting card from Plucky Papers features beautiful, original Block Print artwork from artist Sally Black.